August 5 – 6
GRAND LAKE FESTIVAL OF THE ARTS
Town Square Park on Grand Ave,
Grand Lake, CO
Recipe for coolness:
add a little lake, a slice of mountain, a pinch of pine,
and a dash of art!
Gently blend together for a weekend of sensual delight!
A new show for Crystal Fantasies,  
this show has a good reputation! 

↑ Cool new butterfly crystal from Swarovski!  
   

   

           

     


                         

   Saturday 10 am – 5 pm, 

Sunday 10 am – 4 pm
__________________________
August 12 – 13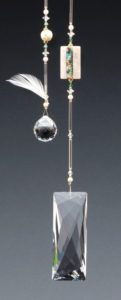 Art in the Park, Loveland!
                 

2800 Taft Ave & W. Lake Park Rd.




              Loveland, CO
         

A summer tradition!


Colorado's longest running art festival sponsored by


Thompson Valley Art League



Spend a hot August day at a good show on the cool grass!
     

Booth # A-21




Near the back entrance
 Saturday 10am – 5pm; Sunday 10am – 4pm
________________________
Sunday August 27 
AFFORDABLE ARTS FESTIVAL!
Arapahoe Community College campus
Littleton, CO
Where all the art & fine craft is under $100!
A great show, great energy!
Sunday only 9 am – 3 pm


admission but,  free parking




Booth #50C
__________________
and MORE!
Sept  9 – 10       Colorado Artfest at Castle Rock,
downtown Castle Rock, CO
Sept 16 – 17   Fine Arts & Crafts Festival, Bond Park, Estes Park, CO
Sept 23 – 24 Parker Fine Arts & Music Festival, O'Brien Park, Parker, CO

Can't make it?
We do mail orders! We do special orders! Call us!
Support your Local Artists!